Spring In The Heart - TrancEye
Now that we've escaped winter relatively unscathed, its time to start thinking about Spring and everything it promises. One thing that never goes out of season is trance. TrancEye is one of the best and he surfaces again on Diverted with "Spring In... [Read More]


More Reviews:
The Mike Maurro Peak Hour Remixes
Let Me Go (Remixes)
Stars
[quote : unquote]

..The reason Brits party so hard is because they're so stressed at work, they have to get mashed at the weekend. A lot of the British guys out here, their first priority is drugs, then rent, then food,
A Brit in Ibiza
LINK TO US
If you would like to link to us from your website you can find suitable icons here
PLEASE SUPPORT OUR SPONSORS
PARTY ALL NIGHT LONG?
If you like to party all night long, have a look at the herbal highs at Zamnesia. The best smartshop online, guaranteed quality and of course safe and discreet shipping!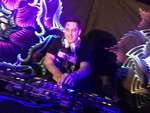 Written by Tara (19th October, 2014)

The reproduction and evolution of our music scene means ensuring the tools of the trade are passed from one generation of artists to the next, and that they are sufficiently inspired to keep passing on the flame in their turn. For the scene of tomorrow to continue, we must make space for the up-and-coming of today.

Originally from Angers in France, N-Kore was so taken by the sounds of the London dance music scene that he is now keeping the flame alive, taking matters into his own hands by meticulously learning the tricks of the trade though sheer persistence, trial and error, and a certain je ne sais quoi. Already signed to a label, Silent Partner Records, he has his first residency at Triptonania, his first release in the pipeline, and is about to meet a career milestone as he gets ready to rock the Astral Circus dancefloor this Friday night… [FULL STORY]
Other Recent Features: [More Features]
HarderFaster Awards 2014 - The results are in!
The Many Styles of Psy Sisters: Part 2
The Many Styles of Psy-Sisters: Part 1
Nikki S interviews Sinerider - one of the psy scene's fastest rising stars
A strong Case of Dejavoo.




Reported by starkprofiles (7th April, 2015)

In a touch under 25 releases and scarcely more than a year, the sound of Damaged Records has become next to synonymous with peak-time and the all-new calling card for Haaard!

From their running start in Feb last year, it became Beatport's #1 trance label debut for 2014 and is now one of BP's 15 bestselling labels within the genre. Further, Damaged's put radio playlists on notice, floors on lockdown and hatched - in the blink of an eye - a radio show and a string of sold-out tour nights.

The MVP at its A&R controls, the agent provocateur Damaging the radio airwaves and the firebrand calling the audio shots at the fast-emerging marque's club nights is Jordan Suckley.

This month the young Liverpudlian hammers the next piece of his jigsaw into place, injecting Damaged sonic psyche into an explosive, propulsive double CD mix-compilation. Joining Jordan in this quest (and equal to the task) is Mark Sherry - a man every bit as well versed in putting the capital [FULL STORY]
Paul Thomas - The Bells Of Assisi
Bobina - #Uplifting - Out April 20th
Paul van Dyk - The Politics Of Dancing 3 - Out May 4th
Paul van Dyk Announces Full DJ Line-Up For 2015 We Are One Festival, Berlin
Giddy - Felicity - Out Now On VANDIT Records
Paul van Dyk & Roger Shah Ft. Daphne Khoo - Louder - Out Now
Cosmic Gate: Sunsets, Seas… And Space! 2015 WMC/Miami Dates Announced
New From Future Antics - 'Lunar' - Out Now On VANDIT
Ministry of Sound Present Trance Nation Mixed By Simon Patterson
Orkidea Release Jean Michel Jarre Cover 'Revolution Industrielle'
UK electronica pioneers release 90s house retrospective
Ferry Corsten Launches Three- Part "Hello World" EP Series
Cosmic Gate 'Wake Your Mind Sessions 001' Out Next Month

[More News] - [Submit Your News]

CHAT FORUMS
Most recent topics - to see all the forums click here - to see today's active threads click here