The Best Of Tecnomind 2022 - Various Artists
Spain's Tecnomind celebrates the forthcoming end of year with a round-up of 20 tracks and mixes released on the label. Paul Elov8 Smith, Artifi, Catchfire and more make appearences on a banging selection of tunes.

For Christmas parties or D... [Read More]


More Reviews:
Astral Stasis
Flow State EP
Rewritten Histories Vol. 5: 2017-2022
[quote : unquote]

..Journalists are just depressed po-faced gits (idiots- slang ed.) who sit at home and do nothing but criticise people that actually work for a living. Especially in the UK. I have no patience for journalists in the UK because they are so arrogant and self congratulatory and none of them are making the world a better place,
UK journalism gets a tongue lashing from Moby
LINK TO US
If you would like to link to us from your website you can find suitable icons here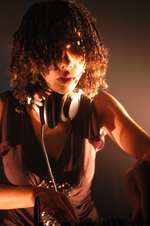 Written by PSYLICIOUS (20th September, 2022)

Hold onto your party hats and strap yourselves in as we take you on a Journey Through Time and welcome Domino to Harderfaster.

Domino is a living legend and pioneer, recognized as one of the world's first female trance DJs. Deeply rooted within the scene, Domino astonished Juno Reactor's Mike Maguire and has travelled the world playing many well-respected and established trance festivals and parties.

Journey Through Time captures the sounds of some of the most respected names within the scene including Astral Projection, Etnica, ManMadeMan, Pleiadians, Rigel, Neuromotor and Uni, while weaving into its soundscape less-known names such as Goa based producer Boombaba and UK psytrance duo Lennielazerbeam, and lacing into its fabric the harmonious balance of female artists, Astrogano, Coral, DRIVE and Tomocomo. [FULL STORY]
Other Recent Features: [More Features]
The Psy-Sisters chat about music, achievements, aspirations and the 10-Year Anniversary Party - 18/12/22!
A decade of dance music with Daniel Lesden
Earth Needs a Rebirth! Discussions with Psy-Trance Artist Numayma
New Techno Rising Star DKLUB talks about his debut release White Rock on Onhcet Republik!
PAN expands on many things including his new album 'Hyperbolic Oxymoron' due for release on the 14th April 2022 on PsyWorld Records!




Written by HarderFaster (25th March, 2020)

HarderFaster was saddened to learn that Jonty SkruFFF, eclectic and influential DJ/producer, music journalist and radio presenter, died on Friday, March 6, following a battle with cancer.

Jonty had a long association with HF, educating and entertaining us with choice reports from his SkruFFF news feed.

As a tribute to Jonty we're re-running his last Berlin Soul mix - Hammahalle Tough Techno Mix. RIP x

Tunes you can believe in [FULL STORY]
Other Recent Music: [More Music]


HarderFaster Photosets
Members Photosets
CHAT FORUMS
Most recent topics - to see all the forums click here - to see today's active threads click here