[quote : unquote]

..Why a bunch of half-witted English graduates think they're some sort of authority on the best dance music tunes of all time is anybody's guess. Perhaps their pompous private school education convinced them they were knowledgeable,
7 magazine on Muzik mag
LINK TO US
If you would like to link to us from your website you can find suitable icons here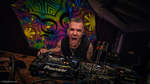 Written by Jessica Alici (10th January, 2022)

JourneyOM has been a prominent name in the Psychedelic Trance Scene for decades! In fact, Jay aka Giampero Mastino is one of the original Psy-trance pioneers! He has rocked the global dancefloors of every self-respecting party and festival, produced killer anthems under a few different guises, runs the highly successful legendary label Free-Spirit Records and keeps the London party scene alive with his Tribal Village events. We decided a catch up with this Jack of all Trades was well overdue and with the next instalment of his infamous party just around the corner on the 14th January 2022 now is THE time! [FULL STORY]
Other Recent Features: [More Features]
DJ talk with Psyrenzo ahead of his debut set at Tribal Village, the Steelyard this Friday 14th January 2022!
TENZO aka Overdrive talks freely about launching his new act which will be showcased at Tribal Village, Steelyard on 14 January 2022!
Goa based party animal and artist extraordinaire Nirmal talks punk concerts, metal sculptures, flying and rippin' it up on a High Tide!
DJ Wired talks to us about the Rise of the Hope and parties, ahead of his upcoming set at Tribal Village on 14th January 2022!
Fast rising star Domek talks about 'A Changing Disaster', his remix of NEM3SI$ 'The Fourth Kind' and his mega popular podcast 'The Playground'!




Reported by starkprofiles (27th May, 2019)

The briefest of glances outside your window will tell you all you need to know on the 'is spring/isn't spring here?' question. Should you still need convincing however, here's Markus Schulz to make it empirical. Out of the dark, into the light, through his annual Global DJ Broadcast In Bloom show, spring mainlines.

One of his GDJB quarterly specials (the Sunrise set, the Afterdark Edition and the Classic Showcase making up the others), In Bloom turns up the contrast on vocal-centric trance. Picking the freshest, choicest cuts from the current, recent and close horizon crop, Markus - in typically masterful form - has weaved them into two hours of dazzlingly fine music.

Maximum access assured for 2019, for the first time this year 'In Bloom's also been given the full official Spotify treatment. Following its recent premiere on GDJB, you can access the entire two-hour run of the mix through the platform here ( [FULL STORY]
CLUB UK PRESS RELEASE :: THE ICONIC CLUB IS COMING BACK!
Raising Awareness through the Power of Music!
Stuck for things to do during lockdown?
Merry Christmas!
FINAL CHANCE TO VOTE IN TOP 100 DJS 2019
JES - No One Else (Disco Fries Remix)
Roger Shah - Magic Island Vol. 9
Daxson Delivers His 'Culture Shock'
Mark Sherry Talks 'Confirm Humanity'!
DT8 Project (Darren Tate) drops the third part of his EP series Leave It All Behind
Sneijder - Afterdark 002: Los Angeles
Mark Sherry - Confirm Humanity - The Album
Giuseppe Ottaviani - 8K

[More News] - [Submit Your News]

HarderFaster Photosets
Members Photosets
CHAT FORUMS
Most recent topics - to see all the forums click here - to see today's active threads click here