Features

DJ Wired talks to us about the Rise of the Hope and parties, ahead of his upcoming set at Tribal Village on 14th January 2022!
Fast rising star Domek talks about 'A Changing Disaster', his remix of NEM3SI$ 'The Fourth Kind' and his mega popular podcast 'The Playground'!
Psychedelic Pan talks Funny Moon Fest, Lost In Translation Chill Act and encourages us to be weird!
A quick chinwag with Belfast born Idiosyncrasy aka Alan Henry!
Psy-Sisters Present Set For Love 2021!
Gipsy Soul discusses the 'Circle of Life'
Telling Cosmic Tales with DJ Strophoria
Tom Psylicious aka EarthAlien takes 50 Spins Around the Sun: Raising Awareness Through the Power of Music
The Breakthrough interview with DM-Theory
An interview with SOME1, a new alias of Psy-trance artist extraordinaire Mindwave
One Function talks to us about his biggest loves and his new album release 'Harmony'
Lyktum talks Consciousness, Call of Duty & Covid-19 and introduces us to his new album Mission 5D
Luke Thomas talks us through the twists and twines of his longstanding career in the music industry!
Talking Hardcore, Depeche Mode & Jimmy Sommerville (amongst other things) with Techno producer Chris Coles!
A candid chat with the illustrious Latex Zebra, ahead of his debut on Onhcet Republik!
Phutek talks the Rave Scene, Carl Cox, Marriage Proposals and the reincarnation of 'Reincarnations'!
NEM3SI$ from Techno Label Onhcet Republik talks about ethos, the scene & gives a heads up on a very exciting remix of a renowned classic anthem!
Exploring SUN! Ahead of her debut album release on Iono-Music!
Proxius - Lust In Space
Globetrotters Mind and Matter touch bass - ahead of their upcoming album release - 'Fragile Nature' - The Remixes - out 03/02/20 on Iono-Music!
Is This Your First Record? Khromata gets ready to make her UK debut at Tribal Village
Pixie Nature: from Brazil to Bristol with DM-Theory
Delving deeper into the energising, empowering and invigorating spirit of Shakti!
Mechanimal's Digital Nature album preview at London's Psymera Summer Boat Party
A chinwag with Psy-Sisters Competition Winner - Future Species - ahead of her debut release!
Tron talks festivals, flip flips and mezcal ahead of Tribal Village
Warming up for Tribal Village with Free-Spirit Records' Merlin's Apprentice
Celebrating 10 Years of Furthur Progressions Records with Hamish and Bedders at PRISM
Cape Town psy trance gets Lockdown

Reported by *antixa* / Submitted 09-06-08 21:39

Often there is confusion amongst the novices between what is to be, or not to be, perceived as 'a rave'. When I deliberate a rave, I muse over the days of clubbers wearing multiple colours simultaneously (of course, preferably neon day-glo), sucking on lollipops and the like, clutching glow-sticks and behaving like run of the mill nutters. Then I recognize that in fact ravers still exist - but do raves, really?

Gone are the 'rave-party' days and in our time, Cape Town city is run amok by psy trance heroes playing music for your boots. Clubbers have rid themselves of the name and are now free ranging hippies running wild about picturesque backdrops of mountains, rivers, sun and even sea. The tranquillity of the outdoors filled, albeit for a day, with technicolor furnishings and gawking free-rangers.



Having an 8 month pro-longed summer season is all good and well but what do the psy trance heroes do in the few winter months? Dave Love from Front Left sets the record straight and amps us for another psy trance winter Lockdown happening on a day no more appropriate than Friday the 13th.

The psy aficionados in Cape Town have been raving about Lockdown I – when did it start, is it really a rave and why are you luring trancers to secret venues out behind power stations

It's good to hear people are raving about Lockdown I, it shows we must be doing something right. The concept of Lockdown originally came about when we were looking for ways to finance the repeat of last summer's free Basic Survival parties for the next summer season. The positive response from our first event was so overwhelming, we decided to do it again. It showed us then, that there is a demand for this and we went ahead with the planning of Lockdown II. We also quickly realized that this was the perfect way for us to promote the new artists we had training at our Psy Production School run under Front Left Music. We've decided that Lockdown will become our new "indoor only" winter events franchise.

As for it being a rave? Can anyone actually tell me the correct definition of a rave? I thought we were throwing trance parties!

Psy trance could just be the prevalent scene in Cape Town at the moment. What kind of effect do you think the winter season has on the much loved outdoor events/ festivals?

Winter has a major effect on the scene - Of course it means no more outdoor events. For some that is fine, but for many, it's just an excuse to find another way to party. This is evident by the amount of successful indoor events happening almost every week. Indoor organizers often get a bad rep for trying to offer an outdoor experience indoors. We like to think of it in a different way. People like trance, people want trance, we give people trance, indoors or out. You can't please everyone all the time but people who take our events for what they are, enjoy them.



I've always considered the psy generation to be very 'PLUR' – do you think 'PLUR-ness' still exists in the Cape Town trance community? Or is this perhaps blather from the same hear sayers that think the Psy scene in CT is dying?

Trance in Cape Town is not dead! Neither is PLUR, perhaps people just have different views on the concept. In our opinion the scene is as strong as ever. Don't confuse growth and change with "dead". Just because the music and parties aren't exactly like they were 10 years ago - we would be very unimpressed if the scene was exactly like it was then and if that were the case, it would have died. It is opinions like that from people who are afraid of change that create the misconception of a scene such as that of the trance scene in Cape Town. Change can be good; as organizers we must be mindful of what our guests are looking for in an event. The trance scene like any other will push out what it doesn't want and at the end of the day, it's the people who attend the events that dictate the change. South African trance producers are some of the most sought after in the world. It would be an insult to them and the organizers to say that Trance in this city is dead.

Who exactly are the crusaders behind the locking down of trancers?

The Lockdown name is an indoor events division of the company Front Left Music - Front Left is owned by Chris Fabre, Barry Wynn, Stuart Vermaak and myself, Dave Love. We originally started out as a psy production course run by Frozen Ghost and Dirty Motion, with the intent of teaching up and coming producers how to produce trance music and also offering them a foot in the door to the trance scene. From there we have grown to offer services such as a DJ course, a breaks and electro production course and we are also now moving into the record label business. We decided that there needed to be a vehicle for new up and coming artists and producers who were looking to make a career out of the trance industry. By us hosting events such as Lockdown and Basic Survival, we are able to then provide a platform for our students to showcase their skills in an environment which may not have been previously available to them. Each day we are growing in another direction and new aspects to the business are being explored and embraced.



The word about Lockdown II has certainly spread rapidly - What kind of carnage can we expect on Friday the 13th?

Basically we are looking to throw the best indoor party of the season. We are pulling out all the stops to ensure this happens, with no expense spared! Sound once again will be the Turbo Rig from PR Sound. As for décor and visuals, all will be provided by "Blaze" who will be bringing his comprehensive experience to the event. There will be all the usual comforts to ensure a safe and secure time, like having qualified security as well as medics on hand to ensure our guests are safe and well looked after. Other than that, secure and sufficient parking, food stalls, bar, a merchandise store and chill areas will also feature - all you need, under one roof!

I see the Front Left crew have put together a CD for the occasion – will this be a regular feature?

That's right, a limited edition Lockdown compilation will be available for purchase at Lockdown II, online through our facebook shop and at various select outlets in the City. The idea behind the CD was to help promote the event of course, as well as the artists we have playing at Lockdown II. The album has been complied by the trance act Dirty Motion, and features artists such as Frozen Ghost, Hiyarant, Smugg Juggler, EMP, Dirty Motion and also one of our student graduates, just to name a few. This album will be the first and we are already planning the second album due out at Lockdown III!

Thanks for the enticement Dave - may the party be as rawkess as the first one!

Thanks! We expect it to be so and much, much more!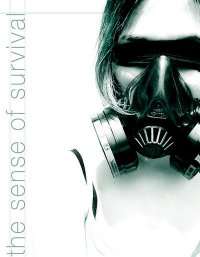 ---
Photos courtesy of Lockdown. Not to be reproduced without permission.





Lockdown II

On:
Friday 13th June 2008
At:
Secret Venue (South Africa)
From:
21:00 - 10:00!!
Cost:
R80 Before 23:00 R100 After
More:
This party is going to rock Friday the 13th with the best in Psy Trance DJs and Enough weapons also making an appearance!

Locked down in a Warehouse:

Take the N7 towards Malmesburyt, Exit 22 (Tabelview/ Durbanville), Turn right at the traffic lights, left at the T and onto Contermanskloof road and follow the signs.

Lost? - CALL: 071 154 1261
frontleftmusic@gmail.com

Visuals & Decor by Blaze
Turbosound by RP Sound, Engineered by Dale Byl

Security will be present

R.O.A.R.

Limited edition CDs will be available: Dirtiy Motion Lockdown promo (R80)


THE ACCUSED:

BROKEN TOY - ALCHEMY
LOST & FOUND - 3D VISION
ARTIFAKT - TIMECODE
SMUGG JUGGLER - MMD
FROZEN GHOST - YABAI
HIYARANT - MMD
EMP - AFROGALACTIC
ZION LINGUIST - MMD
CLOCK MONKEY - AFROGALACTIC
RUBIX QUBE - MMD
EXCELL - TAINTED
BIORHYTHM - VILLAGE
ENOUGH WEAPONS - FRACTURE
PSYMATIX - MMD
VIVID - FRONT LEFT MUSIC

R80 b4 11pm

Flyer:
-

Region:
South Africa/Cape Town
Music:
Psy Trance. Breaks.
DJ's:
BROKEN TOY
LOST & FOUND
ARTIFAKT
SMUGG JUGGLER
FROZEN GHOST
HIYARANT
EMP
ZION LINGUIST
CLOCK MONKEY
RUBIX QUBE
EXCELL
BIORHYTHM
Enough Weapons
PSYMATIX
VIVID

---
Share this ::

:

:

:


Follow HarderFaster ::

---
Other Features By *antixa*:
Dirty Skirts Go Disco
Rampling on retirement and loving life
Are you ready to get Max Normal
---
The views and opinions expressed in this review are strictly those of the author only for which HarderFaster will not be held responsible or liable.
---
Comments:
From: *antixa* on 10th Jun 2008 06:33.05
PsY PaRtE KaRatE FTW



From: Captain Nick on 11th Jun 2008 13:26.44
Keep up the good work guys!!