Greg Brookman returns to headline Lost Dawn All Day Party on Saturday 30th June!

Reported by Cerberus / Submitted 26-06-12 09:58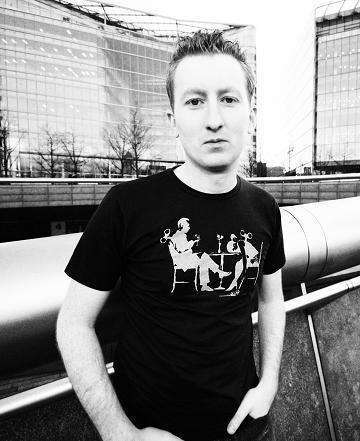 Greg Brookman is one of the most popular trance producers of the last ten years. Having cut his teeth at massive imprint Nukleuz he went on to produce monsters like Narconoise, The Butterfly Effect and countless others. He's also headlined at some of the world's greatest bashes . Recently, however, he has avoided the limelight and been buried deep inside a studio in Wembley recording some brand new tunes and we are lucky enough to be the first to experience some of his new material at Lost Dawn. Expect a flurry of remixed beats from him plus a set laden with effects and top notch technique - I took a moment of his time to have a chat and get us in the mood for the Brookman trance sound!


Hi Greg – great to speak with you and I'm personally looking forward to seeing you at Lost Dawn on the 30th June. So Greg for the Harderfaster masses tell us how you got into DJ'ing and producing?

I got interested in producing when I was about 11 or 12. My dad designed a recording studio. I saw it and I thought "this is what I want to do!". I was blown away by it and it's been a passion of mine ever since. DJ'ing and producing kind of go hand-in-hand with this type of music so it was a natural step.


What influences inspire your creative juices? What new talent have you heard recently?

I listen to all sorts of other music, my tastes are pretty varied. At the moment I've got right back into Electronica and I've been listening to loads of Chemical Brothers, Prodigy, Underworld, Orbital etc. I love that electronica period in the mid-nineties. My latest purchase was "Ska Madness". For tech trance I'm really liking Orjan Nilsen, Jordan Suckley & Aerofoilhave.


I'm with you on that I loved Orbital's recent Wonky album too - they rocked the Arcadia stage at Glastonbury. But tell us, what was your favourite gig / performance?

It has to be Supernova at Brixton Academy in 2006. The energy in there was amazing. It was a Frantic vs. Heat night so there was loads that went into the production. We put a lot of work into our A.L.I.V.E set and it went down really well with the crowd.


To the uninitiated – how would you describe your current sound?

It has to be driving & uplifting tech-trance with loads of big drops!


We at HarderFaster are always interested in production technology so for the computer bods and gadget geeks amongst us what equipment are you packing (ooh er missus!)

I use a Mac running Logic 9 and Ableton, Access Virus Ti2 Polar (the dogs danglies), Sylenth, Korg MS2000, UAD DSP Card, Mackie HR824MK2 Monitors and a few other bits. For DJing I went through a period of using a laptop running Traktor with 2 Allen and Heath controllers but it was a pain in the bum setting it up each time (plus it crashed a couple of times mid set) so now I've gone back to using CDs.


With all the technology and experience behind you, what tips do you have for would-by producers?

Don't fill your PC/Mac up with loads of plugins. Just use a few but learn them really well, you'll get much better results. If you're producing any trance genre then I highly recommend Sylenth. Learn what every function does and try and create your own sounds from scratch, don't just use presets.


What have you learned from all your years of producing club music

Sometimes things that sound good in the studio don't sound good in a club, less is more, the louder the better. And don't expect a record label to ever pay you!


We all have our favourites – they are those goosebump tingling tunes that remind us of certain clubbing experiences and made us reach for the lasers. But what makes a great trance anthem for you?

Something that grabs you emotionally, that sounds almost familiar but at the same time completely original. These days it's not all about hands in the air fluffy moments. Trying to make something original that's still uplifting is a challenge but very satisfying when you achieve it. I'm completely bored of saw wave trance riffs, now I'd much rather find a fresh sound for the hook in a tune.


You haven't played live for while, what has been keeping you out of the clubs - what have you been up to?

Being a dad!

I used to play live on the hard dance circuit but I'm not really into that music anymore. I opened a new studio last year so I've been trying to spend time in there and develop a new sound.


What can we expect to hear from you at the Lost Dawn ALL DAY Summer party?

Loads of unheard new material. It's the first time I've played out in ages so I've got nearly a year's worth of new tunes to show. Plus I've got tunes from Wezz Devall, Orjan Nilsen, Lee Osborne and Reaky which I can't wait to play.


Awesome – thanks Greg for your time. We shall see you at the Star of Kings on the 30th June headlining the TRANCE room!

Click here to buy Greg's tunes online!





Lost Dawn - ALL DAY - Summer Party

On:
Saturday 30th June
At:
The Star Of Kings [map]


From:
14:00 - 02:00
Cost:
£6.50 adv and NUS / MOTD
Website:
www.facebook.com/lostdawn
Ticket Info:
£6.50 in advance or we are holding a few tickets for the door - £8 before 6pm, £10 after.
Buy Online:
Click here to buy tickets
More:
Lost Dawn returns for a all day summer spectacular....

Lost Dawn returns for a 3rd year and for the first time to the Star of Kings. Forget Glastonbury this year – we are doing an all-day mini-festival kicking off from 2pm in the heart of Central London. We have picked a selection of DJ and producers to bring upfront sounds from the world's best house and trance artists

Headlining our trance room is the pioneering trance promoter Tim Samsara. In 1995 he started Escape from Samsara(EFS) at The Fridge in Brixton, which soon became a mecca for uplifting trance fans travelled from all over the world to experience this unique party. Tim was responsible for booking the acts and DJs for EFS and gave Lab 4 their first ever London Gig. Tim's love of dance music soon led him to take up DJing himself, with arguably one of the best gigs to practice at in the world Tim soon got a reputation for his bouncy tunes and got regular gigs at clubs like: Antiworld, Torture Garden, Seed, Logic and Pendragon and travelling to Australia, The Czech Republic, Argentina, Japan & France and many more.

Greg Brookman is one of the most popular trance producers of the last ten years. Having cut his teeth at massive imprint Nukleuz he went on to produce monsters like Narconoise, The Butterfly Effect and countless others. He's also headlined at some of the world's greatest bashes . Expect a flurry of remixed beats from his personal studio plus a set laden with effects and top notch technique.

For our live show of the night we welcome back - The UnderCover Brother who are Quinton Du Preez and Arthur Penhaligon. They are a collaboration of dance music enthusiasts that taking music and manipulating it live - mashing it up to bring you their own unique mixing style. They both hail from Johannesburg in South Africa. With their "if it doesn't have a groove it's not in the record box" attitude, and armed with controllers, mixer and a laptop, their sets explode into life to ensure the audience are taken on a journey. They quote "We really get into our performances, especially when we put the right track in the mix or an effect comes off, as a lot of the time we are doing things on the fly for the audience to experience live" .

Mark Landragin has become one of the UK's most respected Trance DJs having appeared on Paul Van Dyk's UK Tour, guest slots with The Ministry of Sound and resident at Trance Sanctuary. His recent release 'Boom or Bust' was loved by Above & Beyond and he has more releases coming in 2012, we expect great things from this solid trance performer

Lost Dawn resident Adam Symbiosis will be also delivering his usual FX laden and uplifting trance beats to the main room while LD resident Craig Gunn is joined for a set of old skool trance anthems with his long standing DJ friend Dan Ellerton. Dan Started his DJ career playing at raves in Herefordshire in the early 1990's. He promoted a series of successful parties which coincided with the emergence of house music and he played alongside the likes of Judge Jules, Jon the Pleased Wimmin, Diggs & Whoosh and Alistair Whitehead. Craig and Dan's friendship was forged on the decks in the late 90's at their University Halls so expect some dusted down vinyl gems and epic trance anthems.

Wrapping the trance line up is DJ ERC. A London favourite, he'll be providing the trance room warm up with his eclectic and uplifting sounds straight from his own club night, 'Futurity'.


Our House room will be hosted by resident lady of havoc Miss C plus a very special Lost Dawn Resident back to back mash up – so expect fireworks!

Fresh from his rabble rousing performances at Electronic Sessions, Motion-1 and Trance Sanctuary we've invited Jack Sumpter for his debut Lost Dawn set. Just Badger returns to the London scene with a long overdue step up to the Lost Dawn decks. There's another LD debut from London underground DJ Barrie Brett funking it up for the early crowd and we bring back impressive Lost Dawn DJ competition runner-up Neill Moore so expect more of his genre bending music. The house room will be kicking off though with a mellow acoustic session from guest performer Quantum Luke on his guitar to warm up this pleasant afternoon session.

Our guest artists include of course with our resident magician Sam Cookney, plus regular reflexology from Heilsa. We have a photographic exhibit from MAYA – plus a large scale painting installation that you will be able to interact and contribute too from artist Nazir Tanbouli

Expect lots more with visuals, origami, Pimms and afternoon shenanigans.

For more information about any of our acts, press photography, interviews, guest list email info@lostdawn.co.uk.



Flyer:
-

Region:
London
Music:
Trance. Acid Trance. Euro Trance. Hard Trance. Tech Trance. House. Funky House. Prog House. Vocal House. Tech House. Breaks.
DJ's:
Trance Room:
Tim Samsara
Greg Brookman
Mark Landragin
The Undercover Brother (live)
Adam Symbiosis
Craig Gunn
Dan Ellerton
Dj Erc

House Room:
miss c
Just Badger
Lost Dawn residents Mash-up
Jack Sumpter
Neill Moore
Stevie G
Barrie Brett
Quantum Luke (acoustic guitar live)

Arts Space
Nazir Tanbouli
Reflexology with Heilsa
Magic with Sam Cookney
Photography by Maya
---
Share this ::

:

:

:


Follow HarderFaster ::

---
All trademarks and copyrights on this page are owned by their respective companies. All other content is (c) 2001-2013 HarderFaster.