Sly One & Jurrane debut 'Machine Intelligence Live!' at Planet Angel

Reported by Will Jobbins / Submitted 07-09-10 13:53

I don't know which part of the human brain governs the euphoric emotional response, but tasty trance twosome Sly One vs Jurrane certainly know how to provoke it.

Both members of the London-based doublet are experienced and highly dynamic DJs, able to wrap the madly bouncing contents of your average dancefloor around their mixing fingers with the merest flick of the crossfader. They've piloted pulsating DJ booths through laser-lit smoke clouds at some of the UK's biggest trance events, including Knowwhere, Wildchild, Tidy vs. Extreme Euphoria, Twisted, Trance Generation, The Gallery and Vaccine, and have blown the sweaty, neon socks off crowds as far away as South Africa, Poland and the Ukraine.

But Sly One vs Jurrane ain't just a couple of fader-surfing DJs. They're also highly-acclaimed and successful producers in their own right, with over a dozen commercial releases available on the prestigious Discover Records label, including their latest, 'Everything To Me'. This track has taken the trance scene by storm and has even been licensed for use in a Russian soft drink commercial. Their back catalogue has seen airtime and support from Armin van Buuren, Paul van Dyk, Above & Beyond, Ferry Corsten and Eddie Halliwell among others, and the pair have been invited to compile and mix the 2010 Discover Records compilation (entitled 'Discover: The Next Chapter', due for release at the beginning of October), as well as the label's 2011 Global UK instalment.

Some credentials, huh? And that's not all. Throughout 2010 they have been running their own radio show/podcast, 'Machine Intelligence', and are shortly to debut an exciting new live performance concept, 'Machine Intelligence Live!'.

This headlining gig will take place at Planet Angel's Big Return Party, which is scheduled for 10th September. Planet Angel is a London-based, not-for-profit social event organisation that offers a friendly, relaxed atmosphere, a great deal of interactivity and involvement and, of course, top quality earfood in three rooms. It has hosted over 100 parties during its eleven-year existence and boasts Sly One & Jurrane as resident DJs in its Meltdown Room, so it was the obvious choice for this landmark gig.



Planet Angel exists on word-of-mouth recommendations and doesn't publicise the location of its events, so if you're intent on catching Sly One & Jurrane rolling out this prototype live performance on their home turf, you need to head over to www.planetangel.net where you'll find everything you need.

And as if you needed your whistle wetted any more, we managed to grab a quick pre-party chat with them. As you can imagine, they're rather busy boys and difficult to pin down, so during a rare lull in their hectic schedule I quickly tied their shoelaces together and told them they couldn't leave until they'd answered all my questions…


What got you into dance music in general, and trance in particular?

J: For me, it was getting into late-90's trance from a background of 80's synth-pop, UK and US hip-hop and a slightly dodgy stage involving Sigue Sigue Sputnik. When I first heard trance, I just remember thinking it had all the qualities I looked for in music and never looked back.

S: drop the hip hop, add metal, and replace Sigue Sigue Sputnik with Depeche Mode and, well same here!



How did you guys meet up and start working together?

J: We met years ago at a Euphoria event and got introduced to each other as the biggest DJ and production anoraks known to each of our respective sets of friends. Almost a decade and countless bottles of black sambuca later, we're regular production partners and great friends. We made our debut single Time Bomb specifically for Discover and have been producing for them ever since.


Everything To Me is your latest joint release and your 23rd production in a 7 year career. How have your influences changed over this period and how has this affected your music?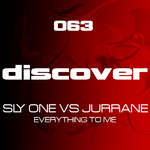 J: From my perspective, our influences haven't actually changed that much. We like to make rocking party music and Everything To Me very much falls into that category. While producing the track, I remember saying it sounded a lot like trance as I remember it back in 2002/2003 when we were watching guys like Ian Betts and Anthony Dean destroy the dancefloor at Knowwhere. It's easily my favourite production we've done.

S: I think I've mellowed a fair bit, so I'm loving slightly slower, groovier stuff as well. I used to like it strictly banging. Otherwise I think we stick to our guns!


How have you perceived the progression of trance as a genre – ie how has it developed over recent years and maintained its popularity?

J: That's a very interesting question. I guess the key to any musical genre is evolution and development, and trance is no exception. In recent years, we've seen trance borrow from genres like techno, electro, house and minimal, and what excites me now is the growing number of club trance tracks that feature elements from psytrance, which is an incredibly exciting and diverse genre.

For me, the reason why trance has remained so popular is because it's always had qualities that dancefloors love: lots of energy, excitement, insistent hooks or melodies, and/or anthemic vocals. The very best trance tracks have always had these elements regardless of the era they were produced or the genre to which they belong.

S: I think the melodic end of every dance music genre will always be its most popular. Some of the biggest-selling tracks in D&B, electro and house in the past few years have had those big hooks. Trance is a genre that guarantees you plenty of catchiness, and no matter how it develops, crowds can rely on that.


How do the group dynamics work when you're producing and/or DJing?

J: They're pretty different environments of course but I guess the common link is that it's a very two-way process with us constantly bouncing ideas off each other and occasionally arguing until we settle on something we like. The production sessions in particular resemble what bands do when they're jamming: we put together a bunch of loops, stick them on repeat and then pretty much play live on top of them as ideas come together.

S: We're trying to get more productive outside the studio at the moment. We've bought nearly-matching rigs so we can jam ideas at home and combine them when we meet up. Hopefully that means more productivity and so more tunes.



What equipment do you use? How have recent technology innovations made production/DJing easier for you?

J: Sly's a much bigger gear evangelist than me but we use Ableton Live for absolutely everything, be it original productions, remixes, radio shows or bootlegs. I love it: it's such a versatile tool with enough simplicity to keep someone like me happy while also being powerful enough to satisfy the needs and cravings of even the biggest techie like Sly.

S: Trust me, you don't want me to start on this. We'll be here all day!


Do you have any plans to experiment with/have you experimented with other genres, or are you focussed mainly on trance?

J: As a production and DJ team, we focus pretty much exclusively on trance although we both like other forms of dance music. I love my deep house and I know Sly's been getting into a lot of liquid drum & bass, and has been experimenting with the sound in some productions of his own.

S: Absolutely. If I had time I would be making Liquid, Progressive, Ambient... and I love working with artists making, well, whatever. I love music, I love the musical process, and I love learning new stuff.


Which notable artists, DJs or promoters have you been working with recently?

J: To be honest, we've always pretty much focussed our efforts on our work as a duo and haven't actively collaborated with other artists. I guess that might change in the future but right now we're concentrating on the S1vsJ brand.

In terms of work with labels, we're obviously signed to Discover but have remixes coming out on Perceptive and Rob 'Activa' Stevenson's new label Borderline coming soon, as well as a brand new remix for the Recoverworld guys. Other big news hot of the press is that trance superstar Giuseppi Ottaviani has just remixed Everything To Me so stay tuned for an official release a bit later in the year, probably towards Christmas.

S: That said, we've been looking for vocalist/lyricists for a while. It's been hard finding the right match. We're seriously picky about what's the "right" sound for us. Anyone who hears our music will notice how relatively few vocals we play.


Which notable events have you played recently? Any more coming up that we should get tickets for? Any good stories, disasters or particularly brilliant gigs?

J: Well of course the big one coming up is Planet Angel's Big Return Party on 10th September in which we'll be playing for a combined total of four hours across separate Sly One and Jurrane DJ sets, with the world debut of our brand new Machine Intelligence Live! show in between. We're incredibly excited about this live show launch: you can expect all the biggest S1vsJ originals and remixes, with some world exclusive new material thrown in for good measure. Check out the Planet Angel website for more details.

S: Currently I don't get to go out much! Getting years' worth of recorded music pared down so we have enough hands to perform it live is making my brain ache! It should be amazing though - look forward to hearing all our music sounding just a bit different and us manipulating all of it in front of the crowd.



How is your contract with Discover Records going? Has it left you any time to work on your own label?

J: We have a great relationship with Discover, and a lot of time for Chris Hampshire and John Askew who do a fantastic job of running the label. We don't run a label of our own due to time commitments as Discover keep us pretty busy. As well as the new remixes mentioned above, we've recently had the huge privilege of compiling and mixing Discover's landmark 'Next Chapter' compilation, and we're taking the lead role in their new Global UK mix CD, which is definitely one of the most exciting projects I've been involved with.

Tell us about your new-for-2010 radio station/podcast 'Machine Intelligence'. How does this work? Where can we listen to it? Is it proving successful so far?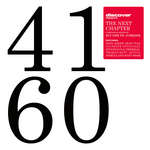 J: We're now up to Machine Intelligence's sixth episode and it's been a great success so far. It's syndicated on an ever-growing number of dance music stations (check our websites for details) and is also available as a download or podcast from iTunes. We're really enjoying putting the shows together as we get to feature the very best dance music that's floating our respective boats each month, while having the occasional argument over whose voiceovers make us cringe most (or least!).

S: It's a right laugh. Each recording is a great evening of sharing our new musical finds between us and trying to share our enthusiasm with the listeners. It's the most natural thing in the world - we've been doing it for years anyway!

Where do you see the trance genre now? How do you predict it developing in the future?

J: We've sort of talked about this already but my feeling is trance has moved away from a purely big-melody sound and is becoming a lot more diverse. As for where it'll go in the future, who knows? I'm personally very keen to see how the club/psy trance crossover sound progresses and we're thinking of doing something similar ourselves.

S: Trance has changed so much and so often I don't think anyone can predict what's next. For me the most important thing is not to forget what's gone before in the rush for the latest big new thing. Bands that recorded in the 70s may sound like the 70s, but they're still good. I feel that good dance music from all eras should stand the test of time, so I like to pick out gems from my collection when playing out. Crate digging is one of the most enjoyable parts of DJing.



Which three killer secret weapon tracks are currently sitting at the front of your record bags?

J: Look out for the following secret battle weapons as part of my live sets:

Cameo: 'Word Up' (Reaky bootleg mix)
Vadim Zhukov vs State Of Grace: 'Nothing Matters Yet' (Jurrane's Weekend bootleg)
Iio: 'Rapture' (Ian Betts remix)

S: Ouch! I need to have a thumb through my tunes to answer that one - I've actually got an appalling memory for track names - but I'm answering this away from the studio. I'll have to take the fifth! The only one that comes immediately to mind is Ian Betts' Rapture rework as he only sent it through yesterday, but as Jurrane's already answered that...

Any last words?

J: See you at Planet Angel's Big Return Party for the launch of Machine Intelligence Live!

S: Cheese is a kind of meat.

Check out www.djslyone.co.uk and www.jurrane.com for more on Sly One & Jurrane, including upcoming live dates, a discography and more, whilst their tracks are widely available at all the usual music outlets.

Photos courtesy of Glenn Dunwell, Dan Nu'Cem, Emma Bennett and Planet Angel. Not to be reproduced without permission.


---
Share this ::

:

:

:


Follow HarderFaster ::

---
---
The views and opinions expressed in this review are strictly those of the author only for which HarderFaster will not be held responsible or liable.
---