John Askew: From Z-list uber star to A-list superstar

Reported by Frani Heyns / Submitted 02-03-09 07:54

It is confirmed. On 20 March 2009, for three electrifying days and nights, the universe will endure something bigger than the Big Bang theory. This time, however, the primordial hot and dense conditions will not link back to small atoms and unexplainable terms, because three influential forces have come together to create one of the most explosive events in history – The ATOMIK Weekender.

For the first time ever, Goodgreef, Chic Talent and the Tidy Boys have teamed up to bring you a blinding three-day, three-night indoor festival at Pontins Holiday Centre in Prestatyn. These legendary names behind holiday clubbing and weekender concepts have joined forces with the UK's biggest dance brands and over 85 of the world's top DJs and acts for a unforgettable experience that will push clubbing to new euphoric heights.

As time ticks away to the largest weekender to date, we caught up with John Askew who will share the decks with Lisa Lashes, Marco V, the Tidy Boys, John O Callaghan, Anne Savage, BK, Simon Patterson and Rob Tissera – to name a few. Our last chat with the man behind Discover was in 2006. And as you would expect, John has been a busy man. Here is his take on music, life and his set at The ATOMIK Weekender.



All your tracks and remixes are fully supported by the big boys in trance – including Paul van Dyk, Eddie Halliwell and Armin van Buuren, to name a few. What was the turning point in your career, that golden moment when you realised you are finally living your dream and making an impact in the dance industry?

There have been a number of significant moments that have all contributed to the successes I have enjoyed. Releasing my first record, getting residencies for Ministry and The Gallery, getting a slot on Kiss in London, starting Discover Records, releasing mix albums and artist albums…. The list is long, so I don't think there is a single event or moment.

You debut album, "Lower the Tone" was sold out within 4 weeks of its release in 2006. Did you ever expect such a huge response and how did the news make you feel?

We deliberately only pressed a few thousand copies of the album, so that it did sell out quickly and we could use that line in the subsequent press to make it look bigger than it was. But keep that to yourself.

Tell us more about your labels, Discover and Discover Dark. When did you launch them and how would you describe the sound of both?

Discover was developed in 2000 and I think the first release was in 2001. The sound of Discover is tough, melodic trance with a really driving "peak time" energy. Discover Dark was a label I put together to take over what I started with Kompressed Recordings. The sound is more electronic or techno influenced.

Discover has been home to some of the hottest talent in the industry, including John O Callaghan, Sean Tyas, Alex Morph and Tom Colontonio. Who have you recently signed to your label and what can we expect from them?

Tyas and Colontonio are still with us, but John left to go to Armada over a year ago. Alex left maybe 3 or 4 years ago to concentrate on Fenology. It's all amicable and we're all still good friends. The key artists that we are focusing on right now, besides Tyas and Colontonio, are Activa, Bryan Kearney, Matt Hardwick, Thomas Datt, Sly One vs Jurrane, Gary Maguire, Peetu S, Chris and Matt Kidd and Aled Mann.



Would you say your sound has changed a lot over the last 10 years? How would you describe the John Askew sound today?

I think I play a wider variety of sounds now and I'm more open minded to good quality vocals. I wasn't up for them at all 3 or 4 years ago, but on the whole my answer is no. My sound has remained more or less the same. I'm not a producer or DJ who will adjust his sound according to what's popular at any given time – like a lot of my peers.

I like a particular style of electronic music and my releases, remixes, DJ sets and record labels showcase that sound. It's funny how many other trance or techno DJs have dramatically changed their sound in the last few years because the banging stuff is less popular than the slower, more commercial poppy stuff. I can't take those DJs seriously. I don't see how you can claim to be 100% passionate about a sound only to then dump that sound the instant it becomes less popular. When that happens you have to question the DJ's true motives and authenticity.

I'm not saying I'm against a sound evolving, but let's just say – if I go and see Metallica live I would walk out if they were playing anything other than bastard hard metal.

With your second artist album now released, more remixes on the way, appearances on high profile radio shows and gigs at clubs and festivals all over the globe, you are far from a Z-list uber star – more A-list if you ask me! Tell us more about future projects that you are particularly looking forward to.

At the moment I really love being in the studio again. I've been doing a lot of remixes which have been fun to make and a breath of fresh air from the frustrations of coming up with original material. Recently I've remixed Activa and Chris and Matt Kidd's track "UR" in a kind of disco techno style. I also did a more traditional Askew sounding mix of Gary Maguire's next single "One Way".



I've also remixed the new DJ Jack track called "Da Bomb" which will be on Discover Dark. I'm currently working on a remix of Hampshire and Bissen's "The Vault" for Discover's 50th release, as well as Niklas Grosswald's new single for Conspiracy.

One of your gigs in the very near future will be at the big ATOMIK weekender party from 20-22 March 2009. You'll be sharing the decks with other big names – Lisa Lashes, Marco V, John O Callaghan, Anne Savage and Simon Patterson… What can the crowd expect from you?

Yeah, I'm pretty excited about this. I have no idea what to expect since I have never been there or played it before, but the line up looks pretty exciting. So I hope that will attract an open-minded and energetic crowd.

You've partnered with John O Callaghan for a number of blinding productions. Tell us more about this and how would you describe the synergy between your sound and his?

John and I basically got pissed up on Tubourg and spent a lot of time listening to old Van Dyk sets from around 2000 and 2001. They were the inspiration for our singles "Buenos Aries" and "Moments".

Who have been your biggest influences over the years and why?

PVD, Simon Patterson, Activa, Stoneface & Terminal, Kyau vs Albert, John O Callaghan, The Filterheadz, Eddie Halliwell…. I could list hundreds of producers and bands that I love and all of them have influenced me in some way or another. But if I had to choose one single name – the biggest influence on my sound it would be DJ Dag. I think he plays pretty progressive stuff now, but his sets in the early to mid 90's were just incredible. Mind blowing in fact!

Who is currently one of your favourite producers and why?

Sly One and Jurrane, Activa and Gary Maguire are all rocking it for me at the moment. I also love David Schiemann's stuff. Reaky is also incredible. He is currently remixing the new Mekk V single on Discover Dark, so I can't wait to hear the result.

What is your ultimate feel-good track? A tune that brings a smile to your face no matter what?

CJ Bolland's "Camargue".

What would you say is the most important life lesson you've learnt from your time in the dance industry?

It's important to be passionate and believe in what you do. Regardless of how many times things go wrong – just keep pushing, keep working harder and harder until you get there. And try and find a sound that sets you apart from everyone else.

If you can compare yourself to any brand in the world, what would it be and why?
Heinz Baked Beans. If you're a fan then I don't need to explain why.

What are your two main highlights from 2008?

Glastonbury Festival and releasing my new album "Z List Uber Star" – they were the two biggest highlights for me.

Name one place in the world where you would still like to play?

Japan.

And finally – what do you do to relax and escape your manic schedule from time to time?

Hang out with my son, go hiking, watch a movie – those are my favourite non-music pastimes .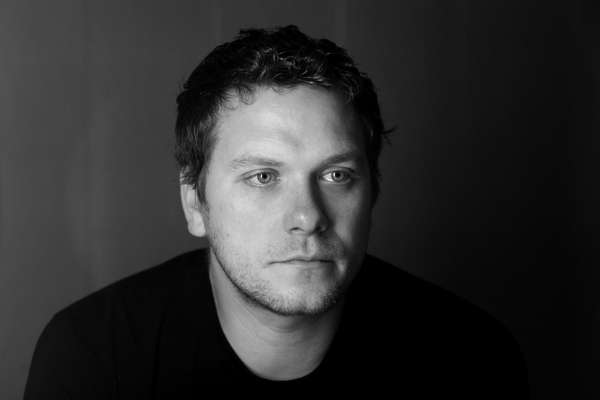 Atomik Weekender

On:
Friday 20th March
At:
Pontins Holiday Camp (Prestatyn) [map]


From:
From 2pm onwards
Cost:
Packages cost from just £99 per person
Website:
www.atomikweekender.com/
Ticket Info:
Silver - £99 per person
Basic accommodation
Entrance into all arenas
Express check-in / Express check-out
Free onsite car parking
Late check-out on Monday until 3pm
Private Bathroom
Fitted Kitchen
Lounge
TV
Bed linen
Free electricity
Weekend lanyard and wristband
(You will need to bring towels)
1 bedroom apartments sleeps up to 5 people
2 bedroom apartments sleeps up to 7 people

Gold - £105 per person
Standard accommodation
Entrance into all arenas
Express check-in / Express check-out
Free onsite car parking
Late check-out on Monday until 3pm
Private Bathroom with shower
Fitted Kitchen
Lounge
TV
Bed linen
Free electricity
Weekend lanyard and wristband
(You will need to bring towels)
1 bedroom apartments sleeps up to 5 people
2 bedroom apartments sleeps up to 7 people

VIP - £160 per person
Club accommodation
Weekend lanyard and wristband
Atomik Weekender T-shirt
Extra 4th night Tidy Boys Pre Party includes accomm
Free Atomik mix album by the Tidy Boys
Exclusive VIP bar
Entrance into all arenas with Queue Jumping
Express check-in / Express check-out
Free onsite car parking
Late check-out on Monday until 3pm
Private Bathroom with shower
Fitted Kitchen with Microwave
Lounge
Patio Doors
TV (Digital Channels)
Bed Linen and bathroom towels
Complementary tea and coffee facilities
1 bedroom apartments sleeps up to 5 people
2 bedroom apartments sleeps up to 7 people
Buy Online:
Click here to buy tickets
More:
Scientist claim that ∀x. P (x) ∧ ∃y. Q (y, f (x)) ∨ ∃z. R (z) is key formular in which the universe was created, from the smallest atoms came the Big Bang Theory... well now we introduce you to a new prolific formula which we think may cause a slightly bigger bang than that!

Here we witness something new, combined forces uniting to create something very special, an event conceived by the pioneers of holiday clubbing and weekender concepts. This new winning formula is a powerful coalition of The Tidy Boys, Chic Talent, and northern legends, Goodgreef. Add to this mix a cluster of some of the biggest UK dance brands and a fusion of over 85 of the worlds biggest DJs & acts to create - The ATOMIK Weekender.

This explosive alliance has united for the first time to deliver a 3 day, 3 night fun filled indoor festival of clubbing debauchery and euphoric hysteria. Bringing the full spectrum of the dance world together, Pontins Holiday Centre in Prestatyn once again becomes the home of one of the biggest dance events in the industry.

Now hold on tight because it's not only the line-up and all the 'super-club' brands that are going to cause an atomic bang but the crazy early bird price of only £80 GBP* per person, with only a £30 GBP deposit, which will blow the cosmic dust off any those credit crunch worries. So there is no real reason how anyone can escape this first ATOMIK blast.

The Tidy Boys, Chic Talent & Goodgreef are all committed to deliver a very special new event at the right price, at everyone's favourite weekender venue. We want you and your chosen clubbing family to come along for a ride and experience which you will never forget. Join us in Prestatyn for the big Atomik party March 20th/21st/23rd 2009

DMC the World mixing Championship Team, Join the Atomik Weekender!
We are also proud to have on board the DMC world mixing championships, this afternoon session will include:
The Ultimate Guide To DJ Tricks and Techniques
Cutmaster Swift (World Champion) guide to the hottest Turntabalist tricks and show stopping moments from the last 25 years of DMC championships.
DMC Battle of Britain
We invite the UK's best turntabalists for a one off head2head battle with the Atomik audience deciding the winner, plenty of crowd interaction and mayhem.
Atomik celebrity DJ Battle
We can have guest DJ's who are playing that weekend to take part in a little comp to see who's best, we have Kutski (radio1 resident) and DJ's from the Organ Donors team to fight it out.
DMC Team champion showcase.
An amazing spectacle both musically and visually with up to 4 DJ's playing at once taking the scene to another level.

All hosted by the legendary World Mixing champion Cut Master Swift and featuring DJ Switch plus the UK's hottest mixing team!!

Region:
Wales
Music:
Trance. Acid Trance. Euro Trance. Hard Trance. Tech Trance. Nu NRG. Hi NRG. Hardcore. HardStyle. Old Skool. House. Bouncy House. Deep House. Funky House. Hard House. Prog House. Tribal House. US House. Vocal House. Electro House. Acid House. Soulful House. Tech House. Acid Techno. Deep Techno. Funky Techno. Minimal Techno. Techno. Breaks. Pop. Commercial Dance. Club Classics. Electro. Soul.
DJ's:
Goodgreef XTRA Hard
Showtek
Kutski
Alpha2
Organ Donors
Mark EG
Dark by Design
Bootek
Morgan

Gatecrasher
Matt Hardwick
Riley & Durrant
Fred Baker Ytraxx
John Kelly
JFX

Clubland
Ultrabeat
Alex K
Flip + Fill
N Trance
Frisco
Fulfillment
Stunt

Tidy Boys Friday Night Affair vs. Slinky
Lisa Lashes
Tidy Boys
Anne Savage vs BK
Rob Tissera
Lee Haslam
Amber D
Kym Ayres

Planet Love vs Inside Out
Marco V
John O Callaghan
Simon Patterson
John Askew
William Daniel
Mark Kavanagh
DJ Mog

Good Greef
Yoji
Scot Project
Tidy Boys
Andy Whitby
Jordan Suckley

Helter Skelter and Uproar
Slipmatt
Ratpack
Kutski
Dougal and Wotsee
Amber D'mour
Seduction + MC Rude
Squad-e and MC Wotsee

Spectrum
A Skillz
Mickey Slim
Heavey Feet
Michael Morph
Pete Jordan

Sunday House sessions
Rob Tissera (Kiss Da Funk set)
Paul Flintoff
Em Extreme
Paul Calvvy and Toddy

Plus best of British Club Clash:
B2T
Clinic
Hi Oktane
Branded
Advokate
Rectify
Mayhem
Frantic
Nu Wave

Sets from:
Velos (Slinky)
Frisky (Frantic)
Adam M
Rascal + Alan Wilson
Strange Dave + Livewire
Danny Killer
The Technicians
Evo + Maxwell
Marc Doc + Colin Bell
Steely
---
Share this ::

:

:

:


Follow HarderFaster ::

---
Other Features By Frani Heyns:
Finding the passion with Ben Alonzi
Put your hands in the air for Glyn Waters
Shifting gears with Corderoy
Perfectly Adam White
Getting Crafty with Sly One: Part 2
---
The views and opinions expressed in this review are strictly those of the author only for which HarderFaster will not be held responsible or liable.
---