Joey V gets a Trancefusion

Reported by CGI Music / Submitted 07-04-08 20:44

With appearances on Kiss FM and Detox Records alongside tours around the world, can you be excused for not knowing about rising star, Joey V? Maybe, maybe not, but if you haven't it won't be long before you're hearing this name more and more and with his tricks, effects and four deck mixing if you're not amazed, you haven't been listening properly.



Trancefusion in South Wales is one of the hidden gems on the underground hard dance and tech trance club circuit and on Friday 18th April they celebrate their 6th Birthday at The Cotton Club in Newport. Making his Welsh debut, Joey heads up the line up alongside Vinylgroover and the Trancefusion residents Mogz-E, Abyss, Estee and 17 other DJs, so come with us as we catch up with the man ahead of the celebrations.

How did you get into the Dance music scene?

Hi guys! Well weirdly enough I stumbled across the dance scene by listening to random CDs and picking out the genre's that I liked. By the age of 8 I was listening to Loftgroover style hardcore! It wasn't long until I started to appreciate the softer sound of trance more and I started to mix it at 13. I still have a huge passion for trance but as I matured I found that my true love is all things techy, baby!

You are known as one of the hottest producers on Detox Recordings for 2008, tell us a little about Detox and your releases with them?

I love Detox, the people that work for them and the music that they release. The owner's passion for music is incredible and he is a very easy and fair man to work with. With artists like Marzz and Mark Sherry as residents the label can only go upwards and I am thrilled to be a part of it.

Detox love that hard edge, so expect some real chunky techno along with my typical over the top basslines in the near future under their label.



Your productions have been hitting dancefloors all over the UK, played by some of the worlds top DJs. Tell us about your production style?

I try to incorporate my DJ style into my production style as much as I can, with chops and tricks where possible. The wackiness is all about bass and I try my hardest to make my basslines rumble even the most toned bellies. I am learning all the time, so expect bigger and badder B-lines every year!

This is your Wales debut! Do you think it has been a long time coming?

It certainly has. Since my debut track came out I've played abroad more than in the UK, which is good in some ways but a shame in that some of the craziest and noisiest clubbers are UK based, especially the Welsh. I really can't wait!

Tell us your thoughts on the Welsh dance scene.

I went clubbing in Wales about 4 years ago. I felt that the scene was really driven forward by the clubbers and most of the energy was coming from the atmosphere the clubbers made, rather than the music itself which is very rare!



Who has been your biggest influences in trance and hard dance?

To be honest with you, I learnt everything for myself through dedication from a young age, so didn't really receive any influences on musical or technical style. I do respect any DJ that offers something different. Mark EG for his crowd interaction. Eddie Halliwell for technical ability. Sander van Doorn, DJ Preach and Marco V for their unique and ever changing production sound! Mark Sherry has also been my favourite tech-trance producer for many years and he was the one that discovered and remixed my debut track Chopperchunk which was unbelievable for me!

What's planned for this summer? Anything you are particular excited about?

Well of course the sun! Getting a bit of a tan would be nice! But as far as music goes, I'm returning to the massive Ground Zero festival in Amsterdam on July 5th which looks to be even more rocking than last year. I'm sure to be debuting in Ibiza this year also which ticks off another "things to do before I die" check box.

What has been your biggest achievement?

Chopperchunk was a achievement on so many levels. Not only was it my debut release, but it was my debut to Radio 1. It was also released on one of my favourite labels Detox, remixed by one of my favourite producers Mark Sherry and of course was popular around the world.



Where do you see your DJing career going in the next 12 months?

This changes month by month. Last year just before my first release I assumed I would still be DJing once a month around England. But within 3 months of my first release I was playing at a 15,000 capacity festival in Amsterdam. I hope within the year I will cover a lot more of the UK and see some nice countries like Italy, where I can feed my fashion addiction and also perhaps some hot areas of the USA. I have a tour of Australia planned so I'm looking forward to that as well.

What news do you have on forthcoming production work?

These are busy times! I'm bombarded with remix work and I'm trying to fit some original tracks in between them. I'm currently remixing a track for my Australian Agent Dr Willis, also one for Genix and one for my UK agent Charlie G. I will put time aside after this next set of remix's to work on a few bass-tacular projects of mine.

Tell us about some of the events you have played at?

I most enjoyed playing at Tranzaction in Cornwall, the club feels very underground, the crowd are so up for it and really friendly, but most importantly, as a DJ, it felt really personal with the crowd as they were so close to the booth and that makes interacting so much more fun!

Ground Zero in Holland was also amazing. The Dutch like everything as un-cheesy as possible so I had fun just playing dirty tech for an hour. Straight after my set we had to rush south for a forest party gig with Marzz, which we got to at about 10am and the crowd were still well up for it, even while the police were there to bust it up.

What can the Trancefusion clubbers expect from a Joey V set?

Lots of bass for one! I like to interact a lot so I hope to have a bit of fun with the crowd and of course they can expect some trickery and deck play!

Anyway, dinners ready…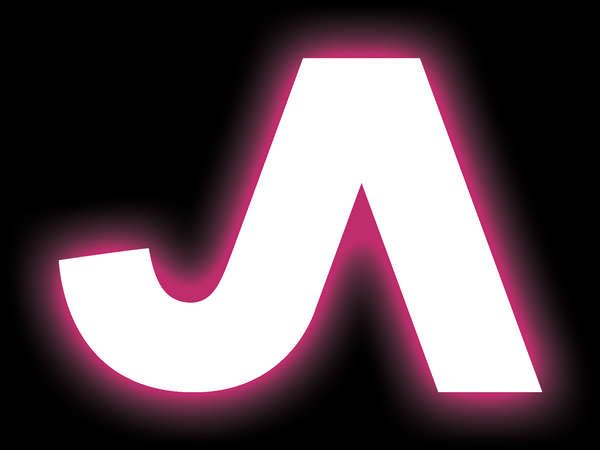 ---
Photos courtesy of Joey V. Not to be reproduced without permission.





Trancefusion 6th Birthday!

On:
Friday 18th April
At:
The Cotton Club (Newport) [map]


From:
21:00 till 04:00
Cost:
£7 b4 10 more after
Ticket Info:
Door sales only
More:
Trancefusion is back with a 6th birthday prezzy for u all , 22 dj's over 3 rooms

Ok then Trancefusion crew its birthday time , Trancefusion has been running on and off for 6 years Trancefusion 1st established 2002 @ the Dolphin club Barry Island , there trancefusion seen the likes of the legendary Mark E.g / Cally & juice which were awesome nights , after taking a break for a couple of years we started again @ gretzys nightclub above cardiff ice rink , where we seen the likes of m-zone , vortex , beneye to name a few. Since then we started up again at the cotton club where every event has been awesome growing from strengh to strengh and getting a great reputation from its followers , bringing you some of the best dj's the world has to offer
the Trancefusion birthday party is set for the 18th aprill

introducing another top hard dance dj / producer & hardcore legend to trancefusion & newports number 1 dance venue (the cotton club)... dj scot atrill aka vinylgroover, headlining our main room for his new album launch..bass junkie, be sure to hear some of the best production released on traffic recordings ever.

he will also be headlining our 2nd room with some old school hardcore for those who like it that little bit harder.

Flyer:
-

Region:
Wales
Music:
Trance. Hard Trance. Tech Trance. Funky House. Hard House. Prog House. Vocal House. Tech House. Funky Techno. Minimal Techno. Techno.
DJ's:
main room (Scot atrill bass junkie tour / trance & techno)

Scott Attrill (traffic recordings / riot recordings)
JOEY V (detox recordings)
BIG AL (kiss 101 fm / wales number 1 trance dj)
ESTEE (trancefusion /rude awakening / phunkt resident)
ABYSS (trancefusion resident)
MOGZ-E (trancefusion / phunkt resident
Louk(resonate & atmosphere)


the basement room (hard dance & hardcore)

VINYLGROOVER (old school hardcore set)
BRIAN M & MCBUNN (bionic & breathe)
CHRIS & MATT KIDD (joyride recordings)
FATTMAN & LUKE-E-BOY (trancefusion / tick tock / bpm)
GAV-N & POODLE (trancefusion)
PROJECT SOUND (trancefusion
CHESH & PAIZ

the bar (house / electro)

BIG AL (classic house set / kiss 101 fm)
FILTHY FUNKSTERS
Josh Chancer & LANCEALOT(soundas)
TONEY Morgan (cotton club)
NICK SIVEY & DAMO (trancefusion)
TRISTEN GLEED(soundas)

---
Share this ::

:

:

:


Follow HarderFaster ::

---
Other Features By CGI Music:
The Genius Of Genix
---
The views and opinions expressed in this review are strictly those of the author only for which HarderFaster will not be held responsible or liable.
---
Comments:
From: K8-e on 8th Apr 2008 22:05.12
Well done mate!! Chopperchunk is still a beast


Hope you are well x

From: K.A.R.L. on 9th Apr 2008 12:06.19
Good work Joey. Top bloke and a top producer of filthy music.

From:
*charlie*!
on 11th Apr 2008 19:58.15



From: Just Badger! on 12th Apr 2008 06:14.45
Set to be a leg end also I am god, what a tune!!!!!

From: Korg on 13th Apr 2008 14:39.43
wicked interview, welcome to wales, i'm sure they'll love ya! Also i can think of 2 clubs in miami which would really like you too!

From: *cheeky chick* on 19th Apr 2008 19:26.38
Go Joey ;-)