Libra - Sledger
Happy New Year, folks! Our first review of 2020 is for a new label called Light Side Music. Its a progressive house track called Libra and is by Sledger. This one's interesting because Latex Zebra, a HaFa legend, has provided a remix with Chris 2Da... [Read More]


More Reviews:
Superstar
Worlds Collide
Get Up! Go Insane!
[quote : unquote]

..This is a dream come true for Harry- no work, no pressure,
Prince Harry looks forward to his upcoming gap year in Australia.
LINK TO US
If you would like to link to us from your website you can find suitable icons here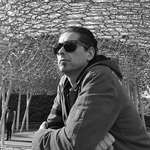 Written by Tara (24th December, 2019)

The last time Marcello Baccheschi aka M-Theory aka CIMI was featured on here, he'd just released an epic artist album as M-Theory, Mental Amplifiers, and was about to showcase it at legendary London night Tribal Village. Just over two years on, he's created a whole new psy techno project, DM-Theory, who's already produced three EPs on Ibogatech, a remix on L.S.D., and is about to release the incredibly uplifting Pixie Nature on Lunar Phase, the new compilation by Amaluna coming out this week on Free-Spirit Records.

With DM-Theory playing a live set of his own productions at the Lunar Phase launch party in the second room at Tribal Village at The Steel Yard on Saturday 18th January, we managed to catch Marcello while he was on the road to Brazil to play at the awesome Universo Paralello Festival over the new year… [FULL STORY]
Other Recent Features: [More Features]
Is This Your First Record? Khromata gets ready to make her UK debut at Tribal Village
Delving deeper into the energising, empowering and invigorating spirit of Shakti!
Mechanimal's Digital Nature album preview at London's Psymera Summer Boat Party
A chinwag with Psy-Sisters Competition Winner - Future Species - ahead of her debut release!
Tron talks festivals, flip flips and mezcal ahead of Tribal Village




Reported by starkprofiles (17th May, 2019)

Two years back Mark Sherry had his humanity questioned. Nobody - least of all he - could have known it'd trip off his first artist album. Clicking a captcha to 'confirm' his 'humanity' was an innocuous, seemingly fleeting moment. Everything that followed that, well, markedly less so. Over the following minutes, hours, days & weeks he returned to the question with ever-increasing interest.

"In hindsight, says the Scottish producer, it was a bit of a lightning bolt moment. It got me thinking, 'wow, we've actually reached the point in civilisation where we have to identify ourselves as a person, not a machine, and – to of all things - a machine!' If someone told me when I was 10, I'd have to do that, it would've truly blown my mind. Really, as I see it now, in this life any eventuality's possible."
As an album began to crystallise around the 'Confirm Humanity' question, its significance appeared to take on numerous other forms, not least [FULL STORY]
Merry Christmas!
FINAL CHANCE TO VOTE IN TOP 100 DJS 2019
JES - No One Else (Disco Fries Remix)
Roger Shah - Magic Island Vol. 9
Daxson Delivers His 'Culture Shock'
Mark Sherry Talks 'Confirm Humanity'!
DT8 Project (Darren Tate) drops the third part of his EP series Leave It All Behind
Sneijder - Afterdark 002: Los Angeles
Markus Schulz Brings 'In Bloom 2019' To Spotify
Giuseppe Ottaviani - 8K
Mark Sherry & Christina Novelli - Lighting Fires
Paul van Dyk & Alex M.O.R.P.H - SHINE Ibiza Anthem 2019
Paul van Dyk's VANDIT Records Marks Its Twentieth Year With New Imprint Launch VANDIT Next Generation

[More News] - [Submit Your News]

CHAT FORUMS
Most recent topics - to see all the forums click here - to see today's active threads click here